Indo Cafe Saratoga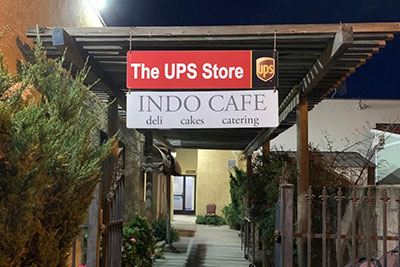 This one I would like to go back to soon, Indo Cafe Saratoga. Indo Cafe makes good, authentic Indonesian dishes with generous portions, as well as desserts. Their dishes are rich and flavorful with perfectly mixed spices. At the time I went, there was a touch screen just inside the door. I didn't know what the items were, but I was able to ask for recommendations with my choice of protein, hot or spicy. I was told to come back in 10 minutes and when I did, it was handed to me ready to go.
They are located at: 14443-C, Big Basin Way, Saratoga, CA 95070
You can either order at: Uber Eats, Indo Cafe Saratoga, call: (408) 741-1514, or just walk up like I did.
Thank you Maitjian Welke, of CMIT Solutions, for this recommendation!