CrossFit Inc.,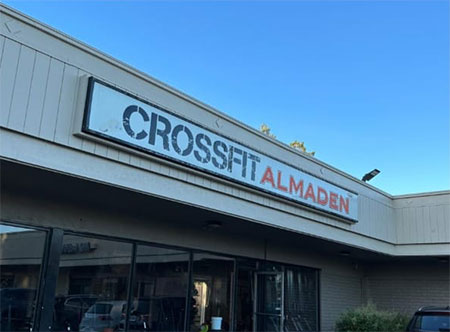 Who's that middle-ager carrying the lumber and soil amendment without a dolly?
This time, I thought I'd share my greatest pride and joy, CrossFit. Originally intended to allow the aging population to regain or maintain youthful bodies and overcome reversible chronic disease, it has become a favorite fitness program aimed at practical functionality. To some, it's a light and fun social gathering that keeps them peppy and well; for some it's an important supplemental part of a greater plan of fitness mastery; and, to some it's a competitive sport. What is CrossFit? It's a guided class of a well-rounded regimen of strength training, cardio, and mobility, usually consisting of a lifting or gymnastic strength session followed by a cardio circuit. Unlike the average aesthetics gym, it's also a social club. Scaling is always part of the program, which means you can go as easy or as hard as you'd like and you can ask for alternatives in case you can't do something yet. Yes, there has been a lot of controversy and a lot of misinformation spread about CrossFit, but it's TOTALLY legit and a true gem. One of the benefits to an official CrossFit affiliate, is you're in good hands. They are monitored for quality and to prevent injury due to improper form or unbalanced programming and coaches must go through lengthy training and pass strict tests to obtain their credentials. That said, they are all individually owned, cater to different crowds, and have their own programming. So, try different locations to find one to your liking. Most populated areas have multiple options. Some are more competitive, others are more functional oriented, and, unfortunately, some fall through the cracks and aren't very good. Don't let that scare you away, try another one. But anyways, life is awesome when you can carry all your groceries in one hand, or go to the hardware store without a dolly! It turns heads!
I go to CrossFit Almaden.
The official main website, CrossFit Inc.,.has more information, a location finder, and daily free workouts that you can do on your own, or just look and see if it's something you'd like to try.